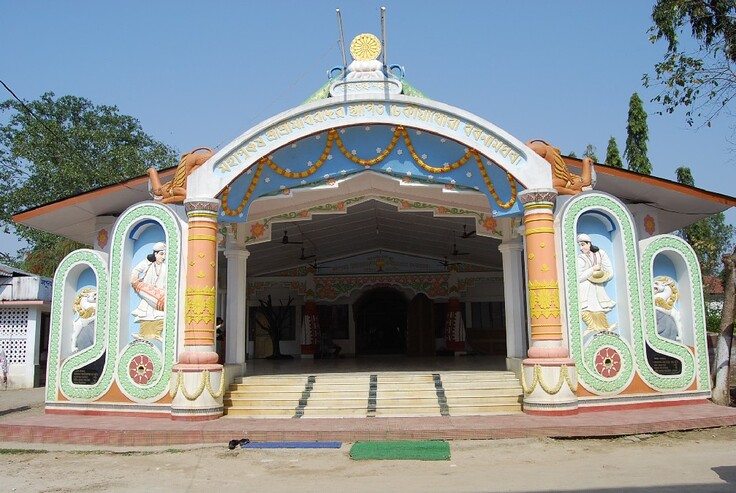 Dhekiakhowa Bornamghar is a noted Bornamghar (place of worship) in Assam, established by saint-reformer Madhabdev in 1461. It is located at Dhekiakhowa village of Jorhat, 3.5 km away from National Highway 37. From the time of saint-reformer Sri Srimanta Sankardev and Madhavdev, this namghar (prayer hall) has been continuing as an important centre for Baisnav religion.
Now this Bor namghar has 13 bighas of land, an auditorium of its own. The devotees of Assam donate freely to this namghar and due to their helping hand, the managing committee of Namghar conducts a lot of social and cultural welfare programs. Almost 461 years old, this namghar has been playing an important role in the exercise of Baisnav religion and unity for the people of Assam.
It is said that the main pillar of the namghar is made of a Xaal tree (Shorea robusta). One night one of the bhakat (monks) of the namgahr saw in a dream that the river near the Bor namghar (known as dhekiyakhua jaan) was flowing in opposite direction and was carrying a Haal tree meant to be for the construction of the Bor namghar. Next day, when people saw that dream to be true, they made the main pillar of the Bor namghar from the tree.